TECHNICAL INFORMATION FOR KONVERT SOLUTION

Light -30%
from usual weight.

Extra-flat
Anti-slip

Cut-out
Supports
repairs
Syphonic valve
included

Antibacterial
Easy
cleaning
Ecological
material
Optional
gratings
Optional
Ral finish
5 years
guarantee
DIMENSIONS (cm)
A= (Mín:140cm, Máx:210cm)
B= 70 / 80 / 90 cm
E= Shower space. Wet area of the shower tray.
FS= Closet space. Dry area of the shower tray.
Shower tray height 3 cm.
CUT TO SIZE:
Cut only long available on the side opposite side of the drain.
We recommend cutting the tray in situ.
AVAILABLE CONFIGURATIONS
HIT Sliding
NEWGLASS Swinging
NEWGLASS Folding
ARCOIRIS PLUS Folding
GRATINGS
Stainless grating as standard
Optional painted grating (optional)
Optional resin grating (optional)*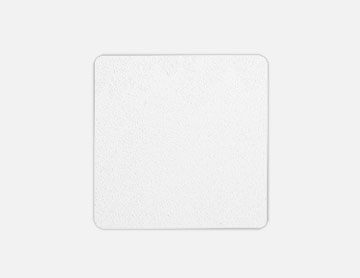 * Height of the shower tray with resin grid.
OPTIONAL GRATINGS:
Optional gratings are supplied in the same colour as the shower tray.
QUALITY AND CERTIFICATES
UNE-EN 14428:2016
Bath enclosures
CE Declaration
of Conformity
ISO 9001: 2015
Quality
Management System
UNE 166002: 2014
R&D&I management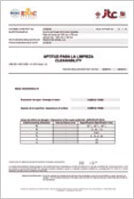 UNE-EN 14527:2006
+ A1:2010
Shower trays
AITEX:
Slate finish
slip
AITEX:
Solidtek finish
slip
AITEX:
Stone finish
slip
Own laboratory for quality control
We have our own laboratory where we carry out quality control testing of the different components:
Corrosion testing.
Salt spray tests on each batch of metal and plastic components 240 hours.
Periodical testing of humidity and dryness cycles on all components. 50 cycles for a trial duration of 1 month.
Annual testing of chemical agents.
Trials with cleaning products.
Abrasion testing (5000 cycles) to simulate cleaning and maintenance of the shower tray.