Kit to replace a bathtub with a shower enclosure + shower tray + storage space
An intelligent solution for creating a storage area in your bathroom by maximising space and minimising re-design work.
PROFILTEK offers a versatile, fast and cost-effective solution that is custom-made to fit the available space.
Maximise space
Minimize reform
Easy installation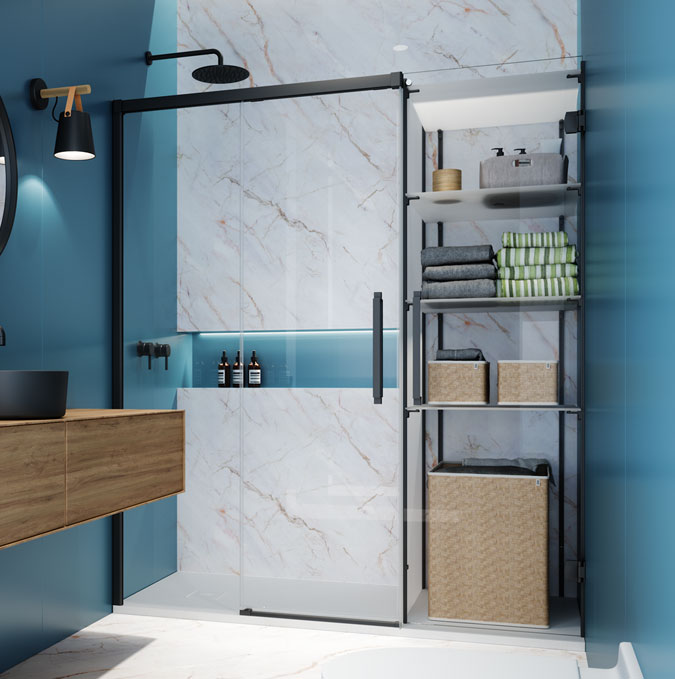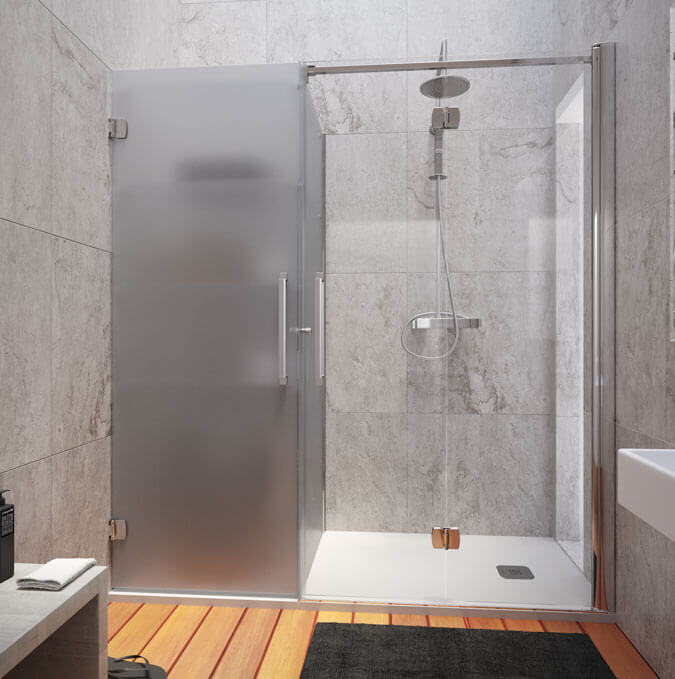 Choose the configuration best suited to your space
Turn your old bathtub into a new shower space with a large area of storage.
Install your shower tray and choose the screen model for better personalisation of your shower space.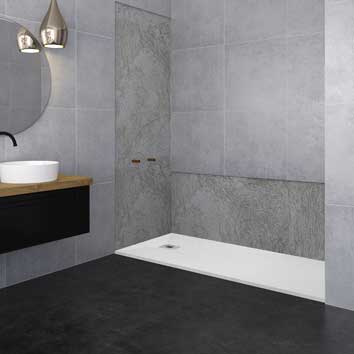 Install your enclosure and closet. It's that easy, that fast.
* *The Konvert configuations (enclosure + store space) are only available for the Konvert shower tray. The use of this set is discouraged for any other shower tray than Konvert.
A solution entirely made to order, capable of being adapted to any space.
The Konvert kit
Made-to-measure sliding, hinged or folding enclosure.
Shower tray cut to size.
Made-to-measure storage unit made from tempered glass, with a matching door and shelving.
Adjustable shelves and the option to increase and decrease the sizes of shelves at no extra cost.
QUALITY AND CERTIFICATES
UNE-EN 14428:2016
Bath enclosures
CE Declaration
of Conformity
ISO 9001: 2015
Quality
Management System
UNE 166002: 2014
R&D&I management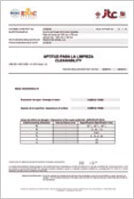 UNE-EN 14527:2006
+ A1:2010
Shower trays
AITEX:
Slate finish
slip
AITEX:
Solidtek finish
slip
AITEX:
Stone finish
slip