SHOWER TRAYS
LOTUS. Extra flat shower tray
Features
Extra-flat
Smooth texture
SOLIDTEK®
Mass-coloured*
Anti-slip
Anti-bacterial

Eco-friendly
material
Cut-out
Optional
gratings
Optional
Ral finish
5 years
guarantee
Supports
repairs
Syphon
valve included
Easy
cleaning
*Only for base and complementary colors.
Stone texture.
3 cm height.
Extra-flat resin tray with mineral fillers.
Ecological plates.
Possibility of cut to measure.
High-flow extra-flat drain valve included (90 Ø mm.).
Different grille finishes to choose from. Optional gratings are supplied in the same colour as the shower tray.
Anti-bacterial and Anti-slip Grade 3.
Multiple finishes and options to choose from.
Textures
Stone texture
Base colors
RAL 9003
White
RAL 7016
Anthracite
RAL 1015
Cream

RAL 7047
Pearl
Complementary colors

RAL 1019
Mocha
RAL 9005
Black

RAL 7040
Grey
RAL 7030
Zinc
Under request
Optional RAL
finish
Details
Stainless grating as standard
Optional painted grating
Optional resin grating
Cuts-to-size
OPTIONAL ACCESSORIES
Perimeter framing
Panels
End Profile
Entrance ramp
QUALITY AND CERTIFICATES
UNE-EN 14428:2016
Bathroom enclosures
CE declaration
of conformity
ISO 9001: 2015
Quality management
system
UNE 166002: 2014
R&D management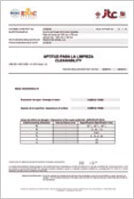 UNE-EN 14527:2006
+ A1:2010
Shower trays
AITEX:
Slip resistance for
slate finish
AITEX:
Slip resistance for
Solidtek finish
AITEX:
Slip resistance for
stone finish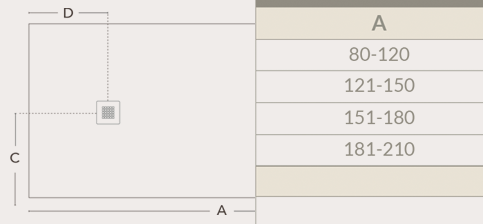 TECHNICAL INFORMATION
Measurements, availabilities, technical drawings and all the technical information about this tray.

THE BEST SOLUTIONS IN FINISHING TOUCHES FOR YOUR SHOWER SPACE